Interior Lifestyle Tokyo 2022
Exciting designs gathered in Tokyo – a marketplace for lifestyle products of the future
Welcoming around 600 exhibitors, Interior Lifestyle Tokyo is home to a variety of products related to food, clothing, and living, such as interior accessories, designed gift items, and kitchen accessories from all over the world.
Each year, more than 20,000 buyers and designers gather at the fair, providing exhibitors with the opportunity to meet new clients and expand their business.
In 2022, the fair is set to celebrate its 30th edition as a leading trade platform for the interior design market, revealing upcoming trends half a year in advance.
Interior Lifestyle Tokyo 2022
Tokyo Big Sight West Exhibition Halls
1-3 June 2022
10:00 – 18:00 (Last day closes at 16:30)
Contact / Inquiry
Interior Lifestyle Tokyo 2022 Organizer's Office
E-mail. info@interior-lifestyle.com
Please be noted that information below includes the information of 2021's.
Coronavirus Disease (COVID-19) Prevention Measure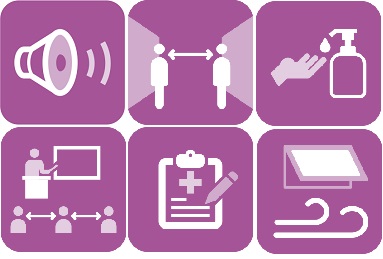 ☑Call to participants to prevent infection 
☑Plan the venue structure that avoids 3 C's
☑Install hand sanitizer and thermographly
☑Maintain distance between seats at seminars 
☑Disinfect and clean seats after each seminars
☑Install medical room at the venue
☑Frequent ventilation in the venue

3C's are 1)Closed spaces with poor ventilation 2)Crowded places with many people nearby 3)Close-contact setting such as close-range conversations
Those who apply to the following conditions on the day of visit to our trade fairs will not be allowed to enter.

・Those who are not wearing a mask at the venue entrance
・Those who do not disinfect their hands with hand sanitizer at the venue entrance
・Those who present with a body temperature of 37.5 or over higher
・Those who reject registration of information including personal information at pre-registration or reception at the venue
・Those who have symptoms such as cough, sore throat, or difficulty breathing
・Those who have been infected with COVID-19 and are still within the past 14-days since a negative test result was obtained.
・Those who have traveled to a country or a region for which government entry restrictions or 14-days quarantine conditions apply, or has had close contact with residents of such countries/regions within the past 14-days.
・Those who have entered into Japan from abroad within the past 14-days.
・Those who are not feeling well  (e.g., abnormal sense of taste or smell, fatigue)
Request of enforcement of modified basic lifestyleRequests for thorough basic lifestyle modifications
To prevent infection, we ask that you cooperate with the following basic lifestyle modifications routinely, including during trade fairs.

☑ Frequent hand washing/sanitizing hand washing and hand disinfection
☑ Use of a mask and observe coughing etiquette  cough etiquette
☑ Avoidance of 3 C's
☑ Maintenance of a social distance (at least 1 meter, preferably 2meter)
☑ Checking of body temperature and physical condition every morning.
* Anyone with a temperature of 37.5℃ or over, or who is not feeling well, should not come to the venue. If you have a body temperature of 37.5℃ or higher feel unwell, please stay home and rest.
Interior Lifestyle Tokyo 2021 has been cancelled.
3 features of exhibiting in Interior Lifestyle Tokyo 2022
1. Opportunities to enter the Japanese interior and design market
More and more retailers in Japan have been focusing on new lifestyle concepts, while carrying a wider variety of products such as foods, garments, and jewellery. Interior Lifestyle Tokyo enables exhibitors with a wide selection of products to connect with buyers with purchasing authority and open up new sales channels.
2. Business opportunities for the coming seasons
Interior Lifestyle Tokyo welcomes buyers of products for the coming autumn/winter and year-end sales season, meaning that the show gives you an opportunity to explore new trends and upcoming developments for the following seasons.
3. A platform for new encounters
Both visitors and exhibitors alike are highly sensitive to design and have a strong interest in brand history and product quality. Interior Lifestyle Tokyo is not only about buying and selling, but also communicating brand histories and creative ideas.
We are looking forward to seeing you at the venue!
If you are looking for detailed information about exhibiting, please click here or download the below materials.